Home

Who are we?
VG agro-business is a company which main activity is the grain and oilseeds production in owned & third parties territories in the South & North of the Province of Cordoba, and Santiago del Estero. The main grown crops are: soybeans, corn (maize) and wheat.
Our second most important activity is olive production.We elaborate olive oil and table olives in owned plant.
History
Victor Giordana, the company's founder, graduated as Agriculture Engineer from the Cordoba National University at the end of 1974. With 8 years of experience in the agricultural field, and facing the possibility of acquiring financing, he started his own small business selling agrochemicals and pesticides.
History of VG-Olive division.
In June of 2006, VG bought an olive plantation currently producing named Los tres Pilares/The three pillars, located in the province of Rioja.Today our olive farm sums a total 981HA.

Objectives
Our company has as a main objective to grow, to create and distribute wealth, with triumphs and mistakes, continuously creating new projects that challenge us and move us forward.
Production
What we produce:
Our olive farm is located at the Chilecito Valley: in between the mountains of Vilgo & Velasco, at the foothill of the Famatina & Antinaco Valley, counting with a desertic climate, cool summer nights, cold winters, scarce rains and proper soil for the olive plant that makes it the best land for agriculture of all the province of Rioja.
At our farm named The Three Pillars/ Los Tres Pilares, we produce & manufacture olives with the best technology of the world, counting with varieties such as: Manzanilla, Nabali, Picual, Hojiblanca; Arauco; Arbequina; Coratina; Creole Manzanilla; Changlot; Maurino; Arbosana and Barnea.
Our olive oil is elaborated at our mill plant, 15% of our olive is extra virgin.
VG counts with a plantation capable of producing more than 16,000,000 Kilos. VG today produces green and black, whole and pitted, stuffed and sliced olives making as competitive at the international market.
Exports
Our main activity is the export of classified, whole, pitted, stuffed and sliced olives in 180 Kg and 60Kg barrels, depending on the buyer.
Brazil and the US. We also export to Spain, Canada, South Africa and China.
We also launched our two brands: our premium brand GIORDANA and DON DILETO.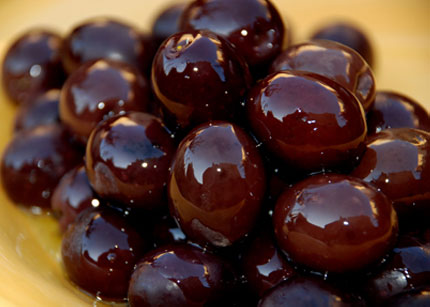 Other Activities
Stock

We count with a storing plant located at the South & North of the province of Cordoba.
We store our grains in Ipesasilo bags.